Sealed stainless steel conveyor for the chemical industry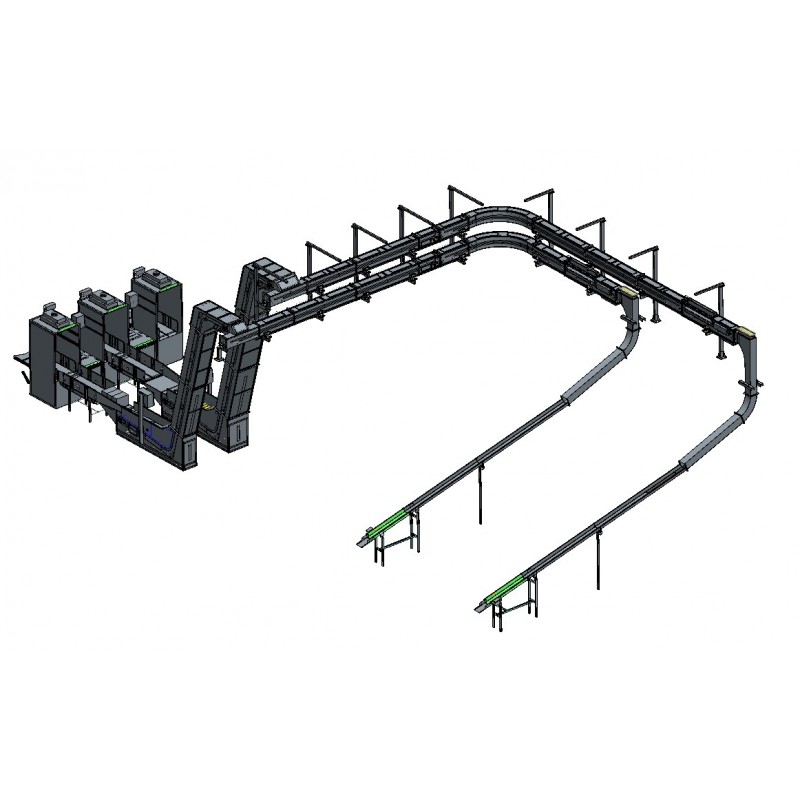 Sealed stainless steel conveyor for the chemical industry
Technical description:
This project consists of several conveyors:
Two stainless steel modular inclined belt conveyors, sealed to enable them to pass through three differently pressurised zones
Two sealed stainless steel lifts
Two stainless steel chutes supplying a filling machine
Three stainless steel conveyors
As well as the conveyors, the system provides a number of functions:
Avoiding any contamination of the air in the conveyor room through sealed airlocks
User-friendly conveyors that are easy to clean and easy to access for the customer's maintenance teams
The number of bags is counted at several points on the conveyor line
Control over the air pressure in the airlock
The conveyors are easy to use and clean and compliant with European standards.
The products transported are bags containing sheaths which contain stacked petri dishes. The conveyors operate 24 hours a day, seven days a week.
Application:
These types of conveyors can be used by any company with a need for: – Sealed conveyors – Passing through different pressure zones – Avoiding contamination in a clean room
Sealed stainless steel conveyor for the chemical industry