MAKING YOUR PRODUCTION RUN SMOOTHLY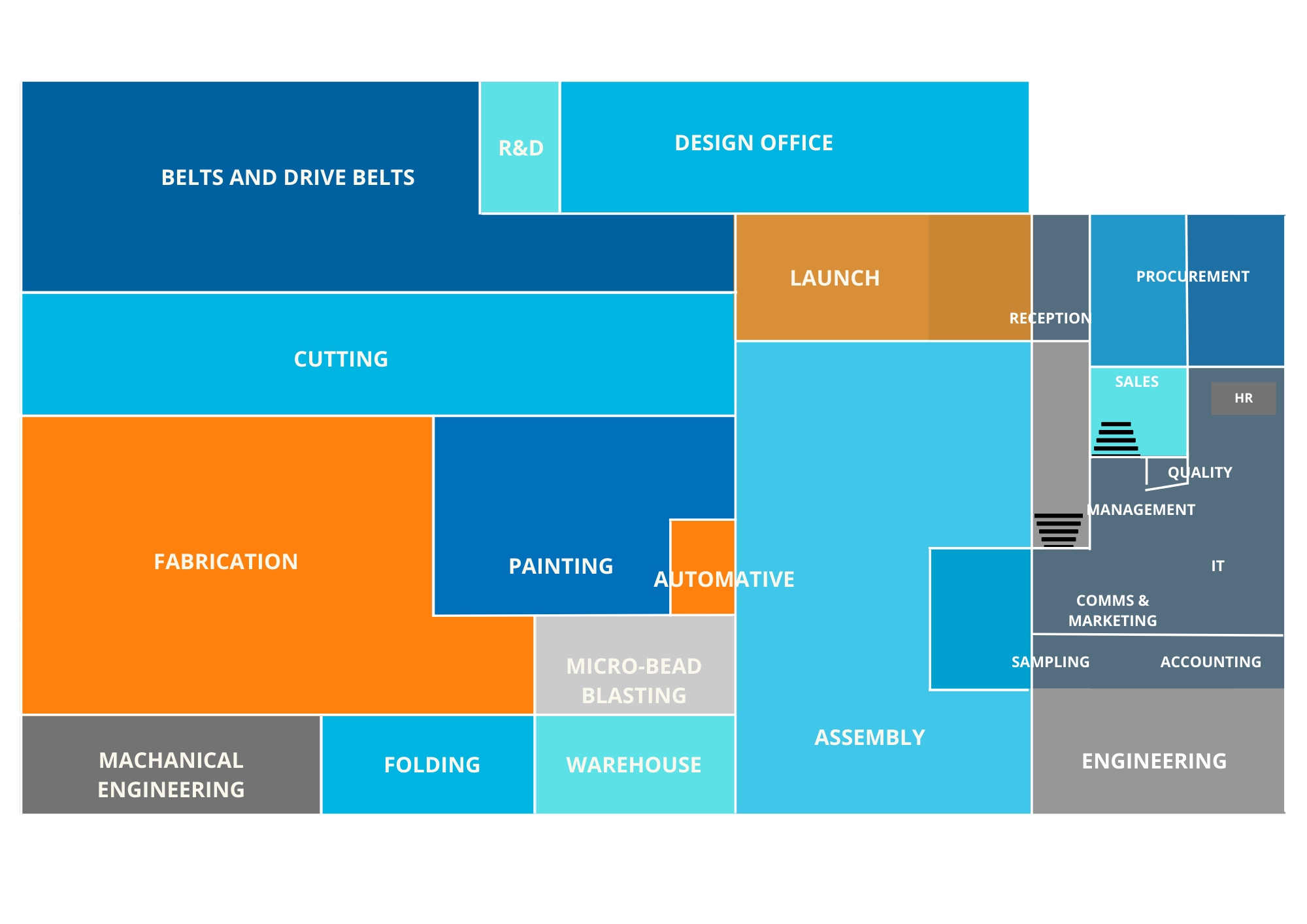 Belts and drive belts : Department modelling belts for individual sales or for positioning on the conveyors we design.
Cutting : Cutting sheet metal tubes
Fabrication : Modelling, cutting and welding sheet metal parts
Painting : Finishing sheet steel parts. Choice of RAL colours
Micro-bead blasting : Finishing stainless steel parts
Warehouse: Dispatching and receiving parcels
Folding : Folding sheet metal parts in small, medium or large production runs
Mechanical engineering : machining different parts
R&D : Improving our range of standard conveyors, Néoveur, and seeking innovations
Assembly : Putting all the conveyor parts together
Design office : Designing and modelling each part of each conveyor and conveyor line
Launch: As the link between the engineering/design office and procurement/fabrication departments, they launch the equipment requirements for project fabrication.
Reception : Customer reception and telephone switchboard
Procurement : Ordering everything needed (parts and services)
Sales : Travelling and office-based sales staff, marketing belts and drive belts and carrying out trading activities
HR: Administrative department looking after employees and managing the payroll
Comms & marketing : Corporate visibility, brand image, internal communications
IT : Managing servers and IT support
Management : Company management
Engineering : Preparing quotes, selecting potentially achievable projects
Sampling : Producing belt samples and sending them out by post
Quality : Managing quality, safety and the environment for the company
Do you have a project? Call us, our experts will guide you towards the best design for it
Contact us