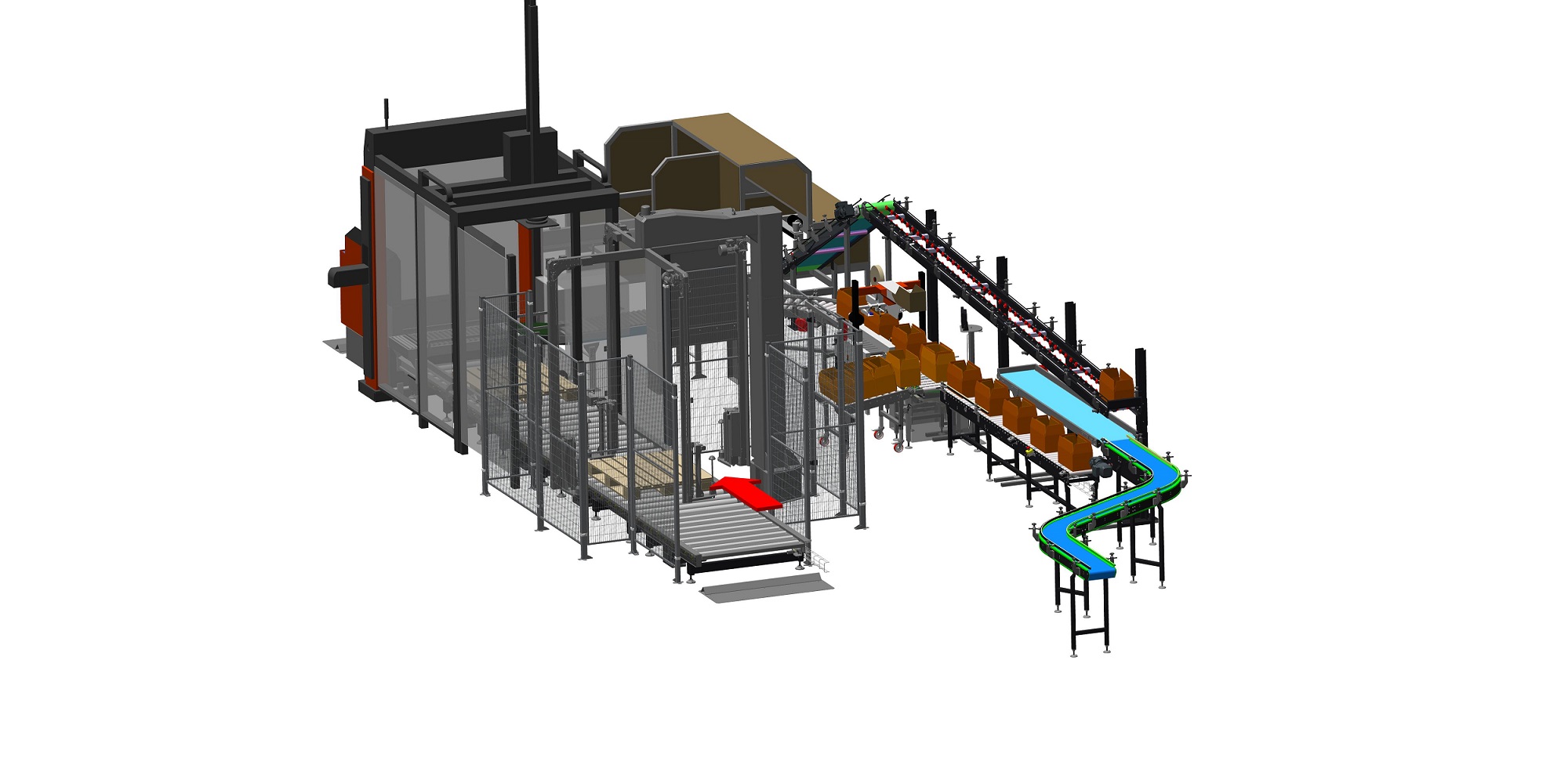 Chocolate bar packaging
Summary:
This line packs cellophane-wrapped chocolate bars in cardboard boxes for palletisation.
Technical description:
In all, the line consists of three work areas:
positioning empty boxes
packing
the pallet line
The objective is to supply two filling stations with chocolate bars exiting a cellophane wrapping machine and
empty boxes. The filled boxes are then transported to the palletisation robot via a weighing station and a
taping machine. Finally, the palletising system is supplied with empty pallets and the full pallets are transferred to a wrapping machine
at the end of the line.
Products transported:
Cellophane wrapped chocolate bars in batches
Formats:

bars of 100 or 150 g in batches of 5 or 10,
cardboard boxes: 425 x 230 x 195,
pallets 1000 x 1200 x 8 layers

Rate:

1 box of 10 kg/48 s,
1 box of 15 kg/72 s,

Number of hours of operation per day: 16 hrs
Integration of the following machines:
box former
weighing machine
taping machine
unstacker
robot
pallet wrapper
Application:
This type of project can be created in the following activity sectors:
all activity sectors
transport of packaged products
FOLLOW US ON OUR SOCIAL NETWORKS