Conveyor for cooling rigid polyurethane foam boards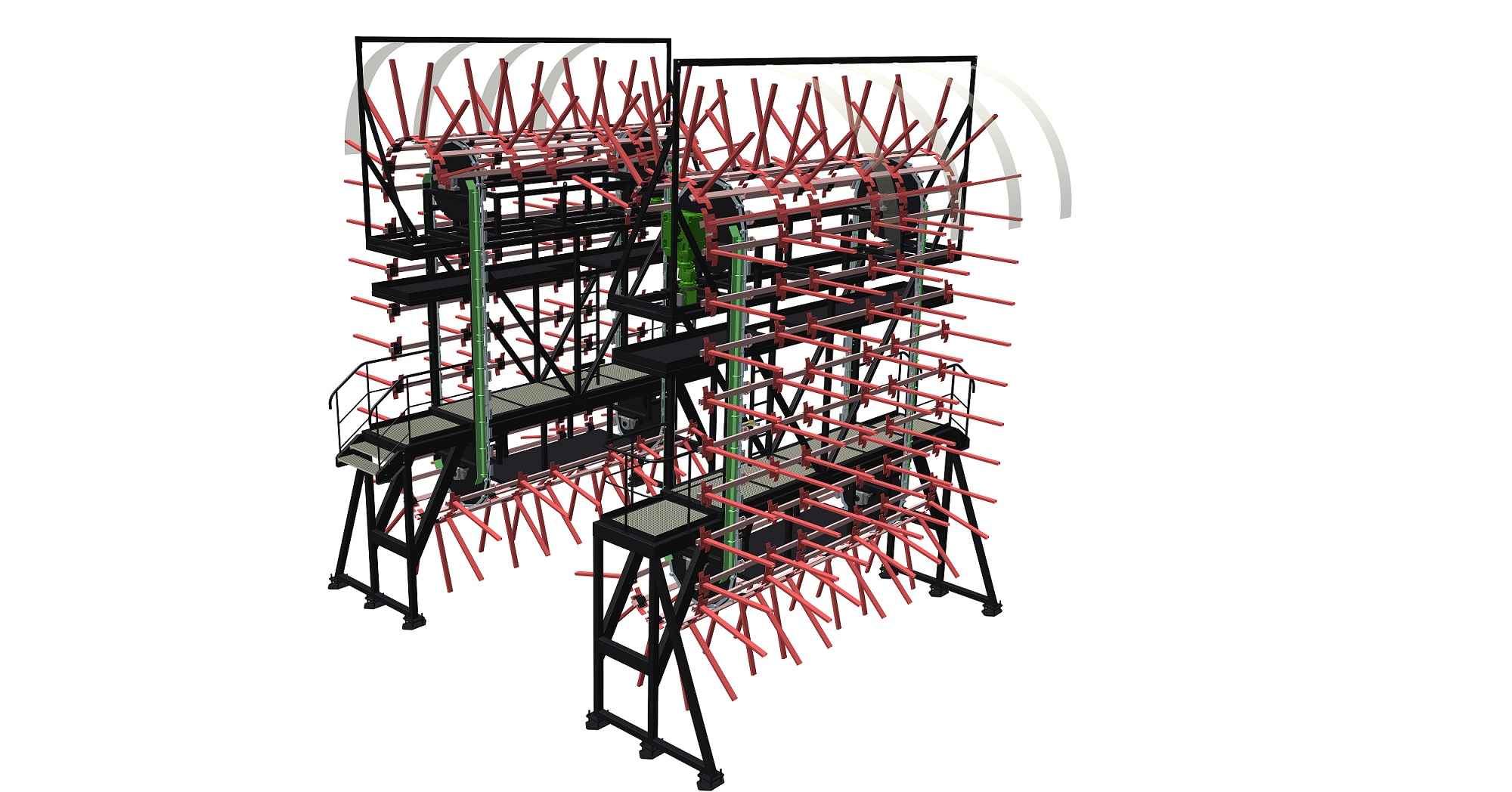 Conveyor for cooling rigid polyurethane foam boards
Summary:
The project collects rigid polyurethane foam boards in order to cool them according to our customer's specifications.
Commissioned in 2008.
As the customer's needs evolved, we added a board turner in 2010 and then an inspection area in 2018.
Technical description:
First, the polyurethane boards are collected via a roller conveyor.
This feeds a cooling conveyor, following which the boards are collected by a belt conveyor.
The dimensions of the polyurethane boards are 1,200 mm wide by 6,000 mm long and 20 to 200 mm thick for the largest boards.
Our customer also wants to be able to process smaller boards with a maximum length of 2,500 mm.
The operating speed is 40 m/min, with an average of 30 m/min (depending on the boards).
The cooling time specified is 10 to 11 minutes.
The system is manufactured according to CE standards with many security features to prevent the boards falling and easy access for cleaning the pit beneath the cooler.
Finally, the choice of cooling the boards at height was due to space constraints.
7 metres long
5 metres wide
available height of 6.3 metres
The total height of the cooling system is 8,715 mm, but part of this is in the pit (pit depth 2,500 mm).
Operation: 6,500 hours/year
Environment: dusty
Application:
The machine can be used to cool different types of boards in a variety of formats.
Follow us on our social networks