Knife-edge belt conveyor for cookies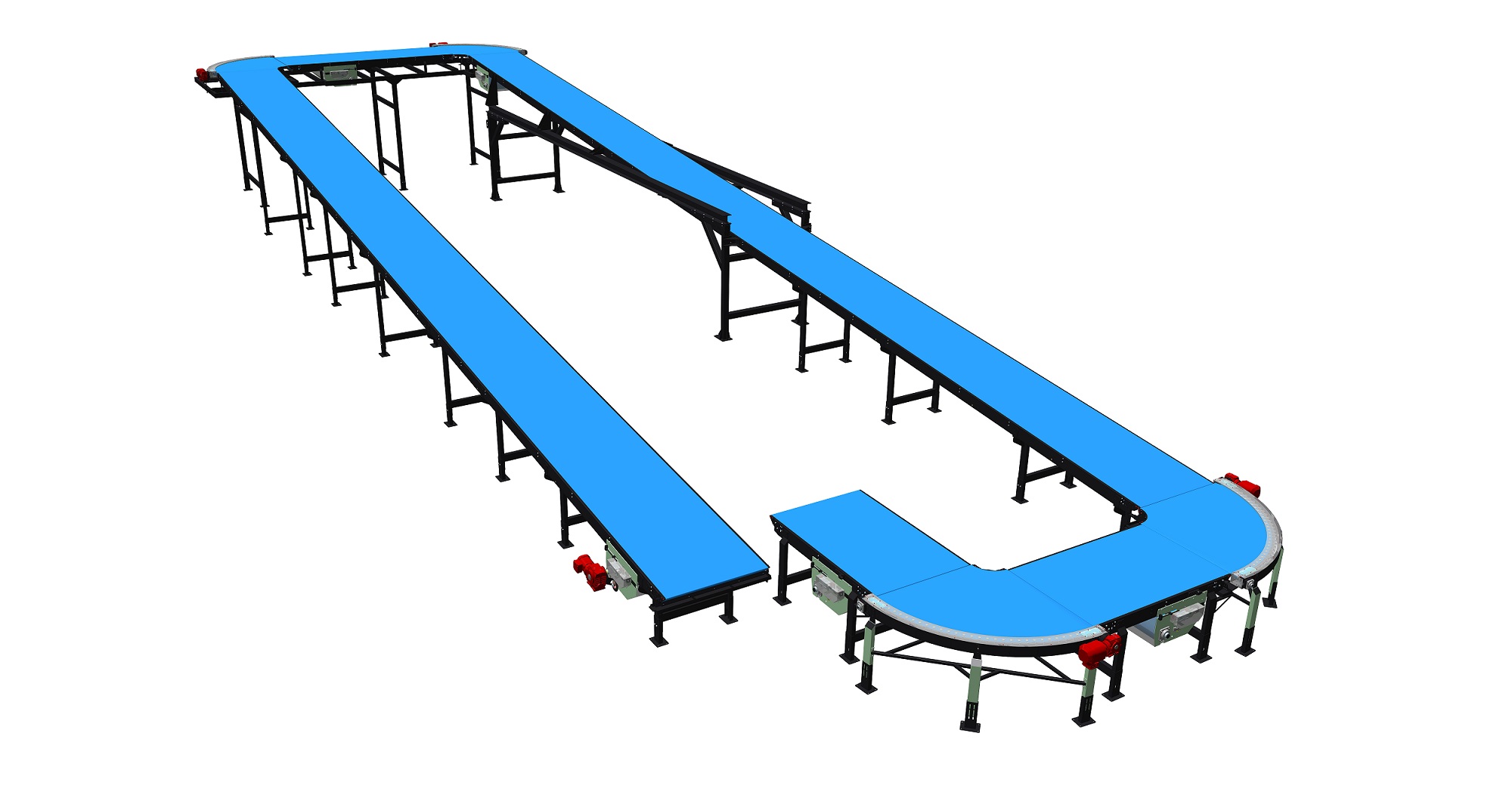 Knife-edge belt conveyor for cookies
Technical description: 
This industrial line was designed with belt conveyors for a customer in the food processing sector.
The knife-edge belt conveyors are used to cool cookies.
The problem the project posed for our customer was the need to cool the cookies in a limited space.
To achieve this, our design engineer suggested taking the cookies through a loop up in the air, using the free space above the machines.
Cookie weight: 18 g, diameter: 55 mm
16 cookies on the same belt
Maximum speed: 5 m/min
Operation: 3×8 hours
Temperature: -25°C
The overall project consists of:
Three straight double knife-edge central drive conveyors with automatic belt guide (20 m each)
One 180° curved knife-edge belt conveyor
Two 90° curved knife-edge belt conveyors
A structure raising the assembly 3 m above the ground
 Video of cookies passing between knife-edge conveyors.
Application:
This type of machine can be used in any industry that needs to transport small products requiring small roller diameters and/or with installation difficulties due to a shortage of space.