Conveyor line for transporting wrapped bales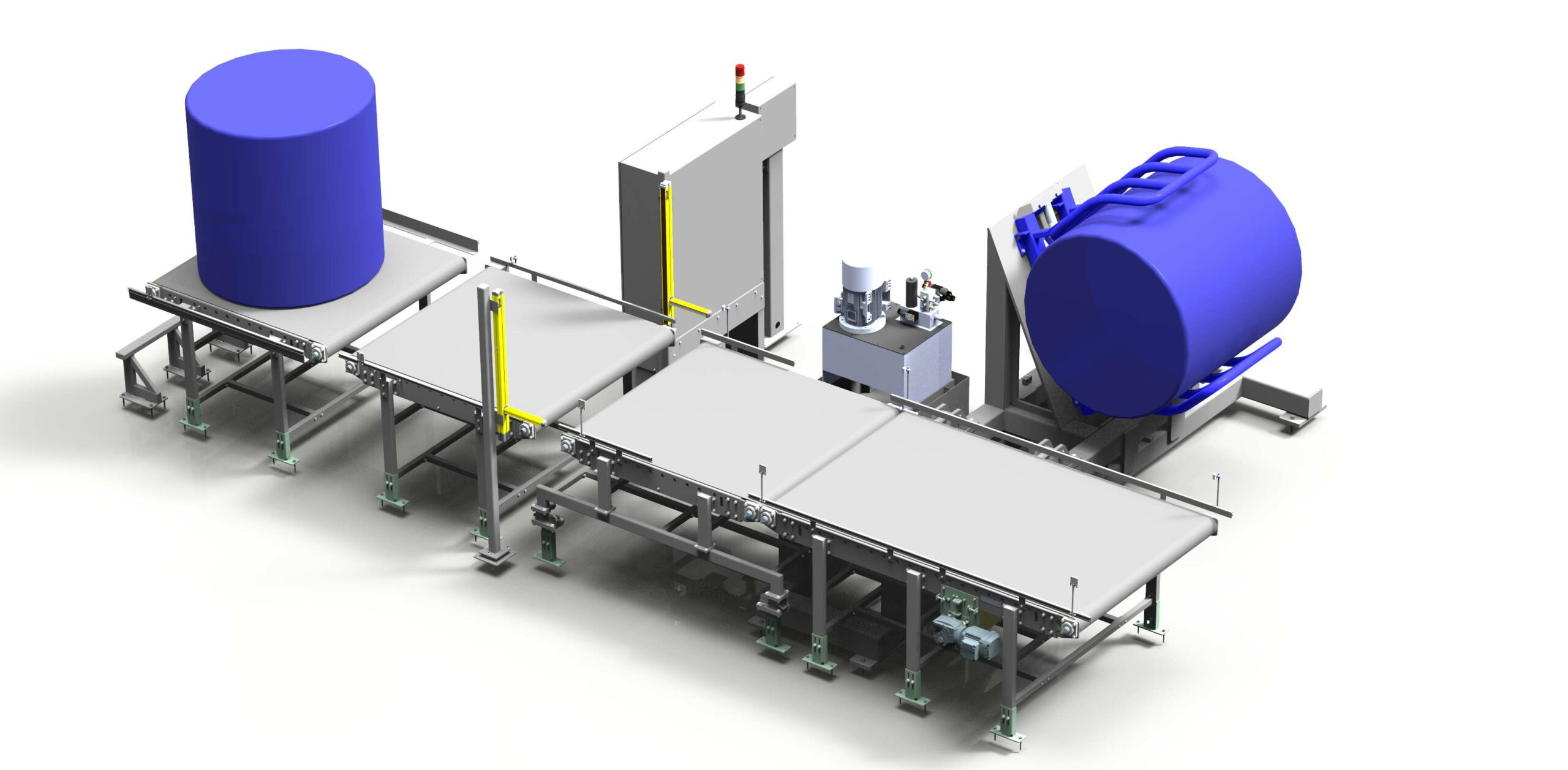 Summary:
This conveyor line collects wrapped bales as they leave the wrapping machine. They are placed on the roller conveyor on their flat surface (rotated through 90°) using a hydraulic grab. They are weighed on the weighing conveyor. The bale is made available to the forklift operator outside the fenced enclosure.
Project description:
This custom industrial handling system transports wrapped bales of plastic.
Global description of the project in more detail:
4 belt conveyors
1 hydraulic turning grip
1 hydraulic unit
A safety system for locking the zone (interlocked doors)
Electrical cabinet and wiring
Technical data:
Product transported: wrapped bales weighing over a tonne
Product weight: 1 tonne
Product size: 1,200 x 1,200 mm
Transport direction: flat surface on the conveyors
Rate: four bales per hour
Temperature and environment: 5 – 40° / dusty environment
Application:
This custom project was designed to meet the needs of one of our customers in the agricultural recycling sector.
Video of the project on our Instagram page: https://www.instagram.com/p/Cbc4L2yK8Dd/?next=%2F