All industrial sectors have handling needs that are specific to them, depending on the products they manufacture and have to transport from the factory to the consumer. The machinery industry, which produces machines for all the different activity sectors, has its own specific logistical constraints. To respond to them, the machinery industry has to be able to call on tailored solutions. With the strength of its expertise in industrial handling, Benne SA offers custom industrial conveyors for professionals in the machinery sector.
Benne SA, the specialist in the machinery industry
Our expertise in the machinery industry enables us to design industrial conveyors that are perfectly suited to the sector's needs. The design of our industrial conveyors for the machinery industry is based on reliable, proven techniques based on our expertise in industrial handling together with the use of advanced technologies. Our industrial conveyors are designed using modern, high-performance equipment, such as our 3D printer, which can produce models that can be configured in terms of length, width and height. This innovative design method allows us to build custom conveyors that are perfectly suited to the needs of your industrial sector.
With total control over the manufacture of our industrial conveyors, from design by our engineering office to production in our workshops, we can offer dedicated custom solutions for your needs in the machinery industry:
Complete conveyor lines tailored to the machinery industry
Integrating robotics into your production lines for increased automation of your machines
Integrating special machines into your conveyor lines
Custom conveyors suited to your industrial environment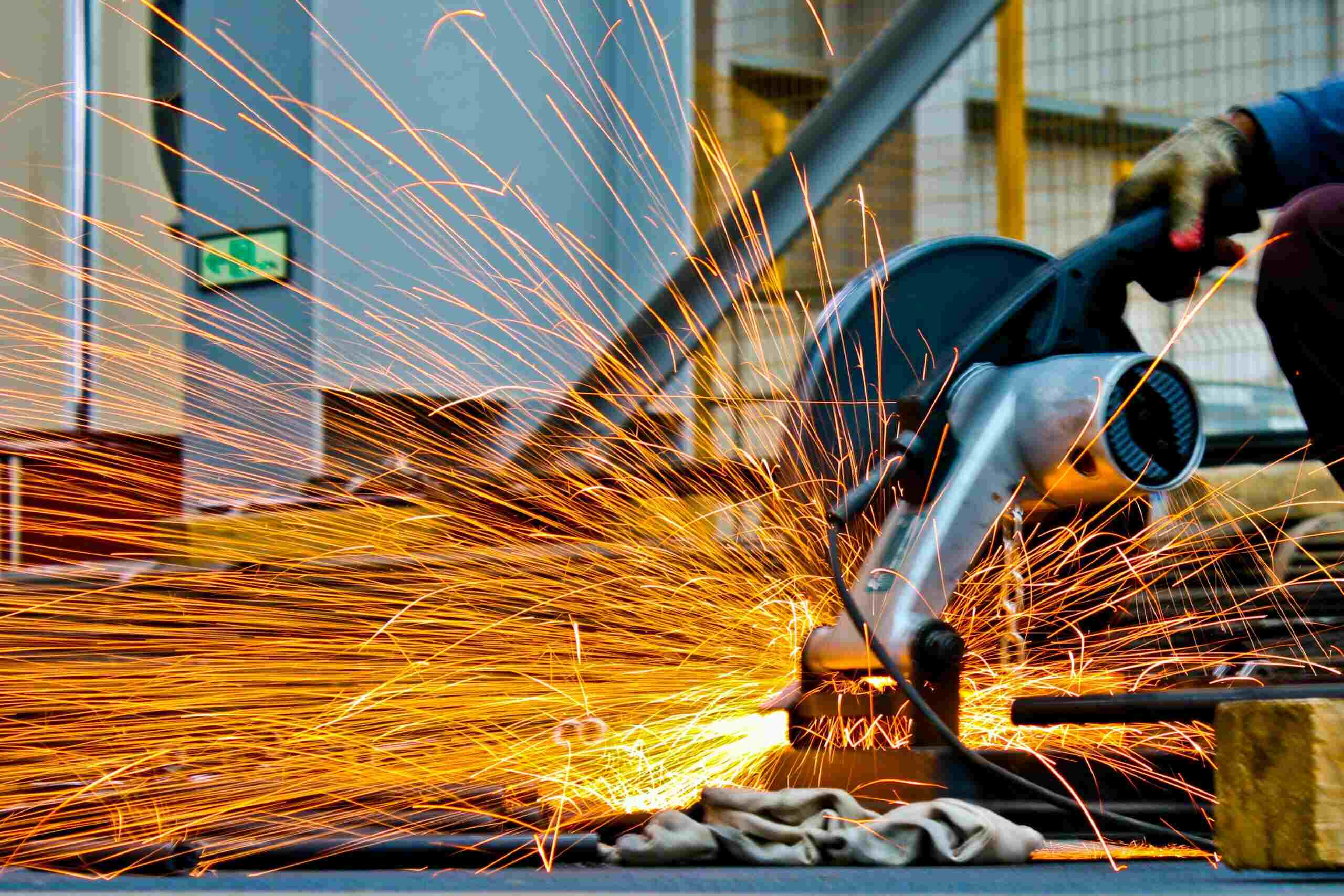 Discover our conveyors tailored for the machinery industry
Our industrial conveyors cover all the needs of the machinery industry. Our successful projects include:
Conveyors and robots for manufacturing hamburgers
Automated conveyors for turning containers over
Conveyors for an inspection area for insulating materials (rigid polyurethane foam panels) enabling panels to be removed from and reinserted into the existing production line
Conveyor for transporting soap pearls
The purpose of our hamburger production conveyor is to use a robot to automatically place the top halves of burger buns on mini-hamburgers. The conveyor has cleats for placing the buns and hamburgers (already prepared by the operators) on the conveyor belt. The robot built into the conveyor then picks up the bun tops using a vacuum system and places them on the burgers. Once complete, the burgers are packaged on a second specific conveyor.
The automated container-turning conveyor dries sealed plastic containers using a turning system installed on two production lines.
The conveyor for transporting soap pearls consists of various special machines integrated into the production line (box former, weighing machine, box closer, taping machine, labelling machine, pallet unstacker, wrappers, robots).
OUR PROJECTS IN THE MACHINERY INDUSTRY