Specific conveyors for washing barrels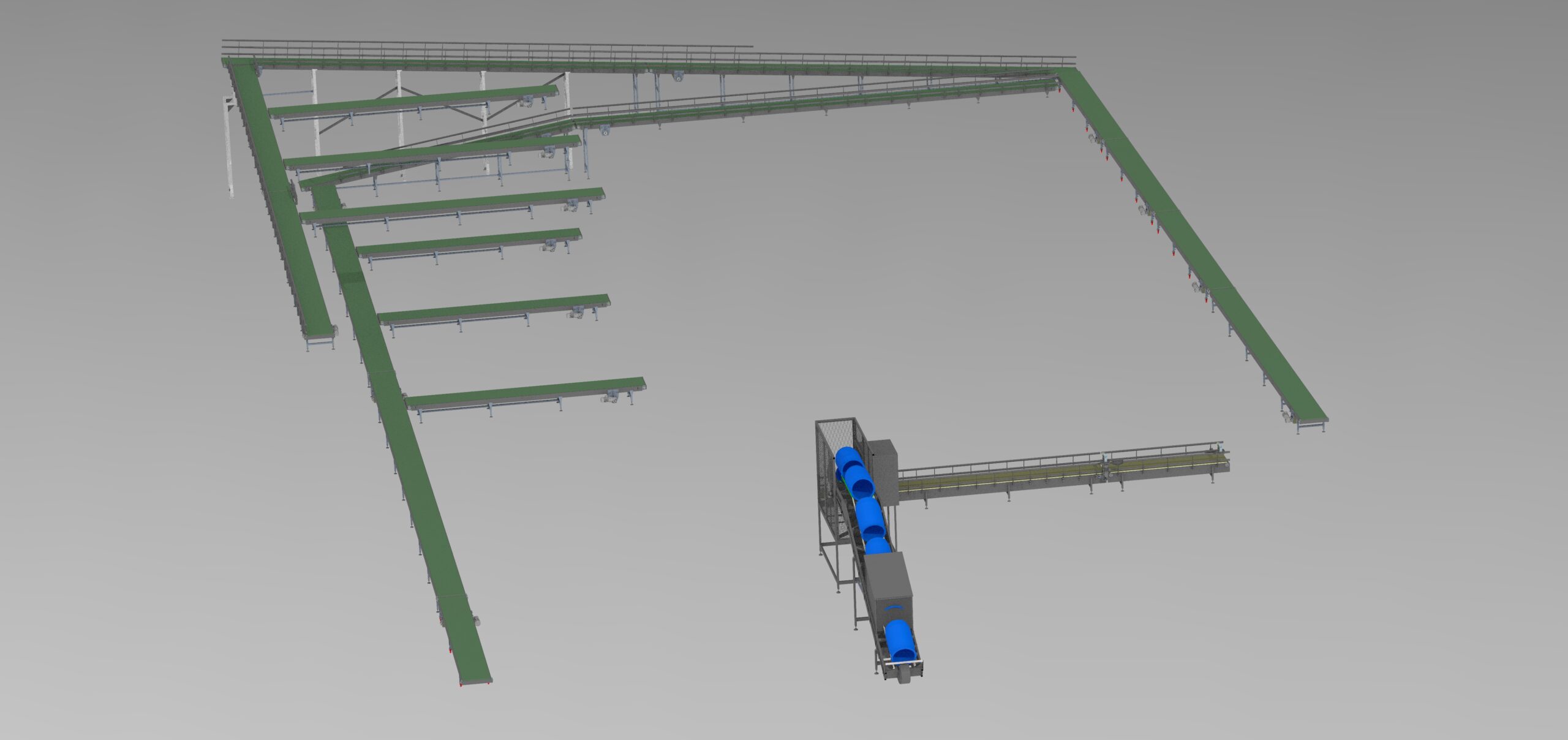 Specific conveyors for washing barrels
Summary:
These conveyors were created for washing and sorting barrels containing chemical products. A complete line of conveyors was created to transport the barrels.
Technical description:
This conveyor line carries barrels containing chemical products.
In all, the line consists of 30 conveyors:
Belt conveyors (standard types) incorporating gear motors, rollers, bearings, cylinders, modular conveyors…
Products transported:
The line operates continuously for eight hours per day at an overall speed of 12 metres per minute.
Regulations:
Our equipment complies with the safety standards of the 2006/42/EC machinery directive.
Application:
This type of project can be created in the following activity sectors:
Waste transport
Timber sector
Pharmaceutical industry
But this type of line can only carry non-food items and is best suited to large products such as:
Cardboard boxes
Automotive parts
Aeronautical parts