Automated conveyor and container turner.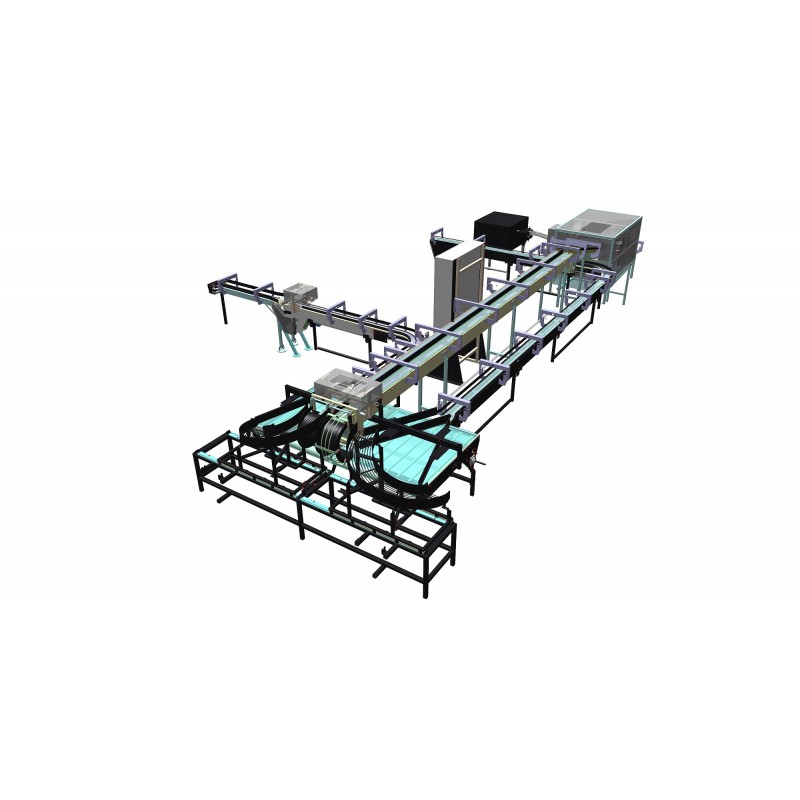 Technical description:
This automated conveyor turns containers over. It also dries the sealed plastic containers. The turning system operates on both production lines with a simple change that requires no tools, and the turner does not impair the product quality (piercing the seal, scratching or tearing etc.).
The conveyors and accessories enable transfers between the different machines and manage the flows of products so that production is as linear as possible.
Objective: Transporting containers to supply two cartoning machines. Conveying takes place on two tracks and products can accumulate to avoid stopping the line.
Product data: 
Products transported: Container Ø 180 mm, H = 36 mm, weight = 300 g.
Optional products: Container 154 x 230 mm, H = 48 mm, weight = 800 g.
Products damp from start of line to dryer.
Installation:
8 conveyors
6 cylinders mounted on blocking units
Application:
It can be used in any industry where products need to be turned over, dried and/or transported.