Conveyor for an insulation material inspection area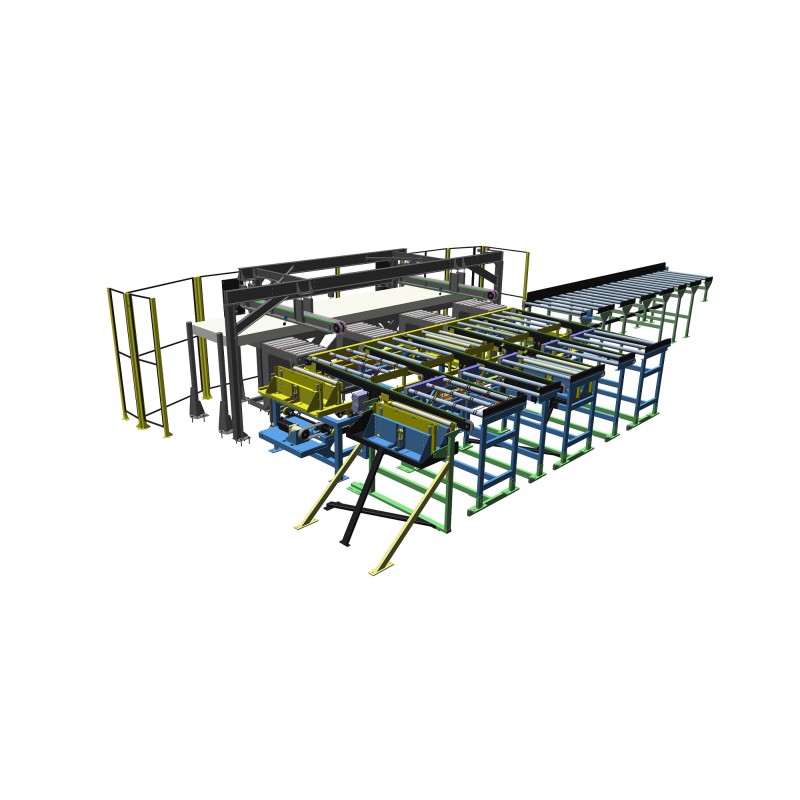 Conveyor for an insulation material inspection area
Objective: Enable insulation boards to be sampled and reinserted into the existing line.
Technical description:
Polyurethane boards are collected on a conveyor. When required by the quality department, a conveyor transports them perpendicularly to a storage area.
This space is equipped with a free-roller conveyor enabling an operator to inspect the boards safely without stopping the line.
Once the inspection is complete, the board is either ejected from the line (if non-compliant) or returned to the line.
The dimensions of the polyurethane boards are 1,200 mm wide by 6,230 mm long and 20 to 200 mm thick for the largest boards. Our customer also wants to be able to process smaller boards with a maximum length of 3,100 mm.
Application:
This solution can be used by any company wanting to carry out checks or constitute buffer stocks of their products without stopping the production line.
The project can transport boards made of wood, plastic, plywood, cardboard etc.
Conveyor for an insulation material inspection area: Benne SA container turner