Conveyor system for transporting medical boxes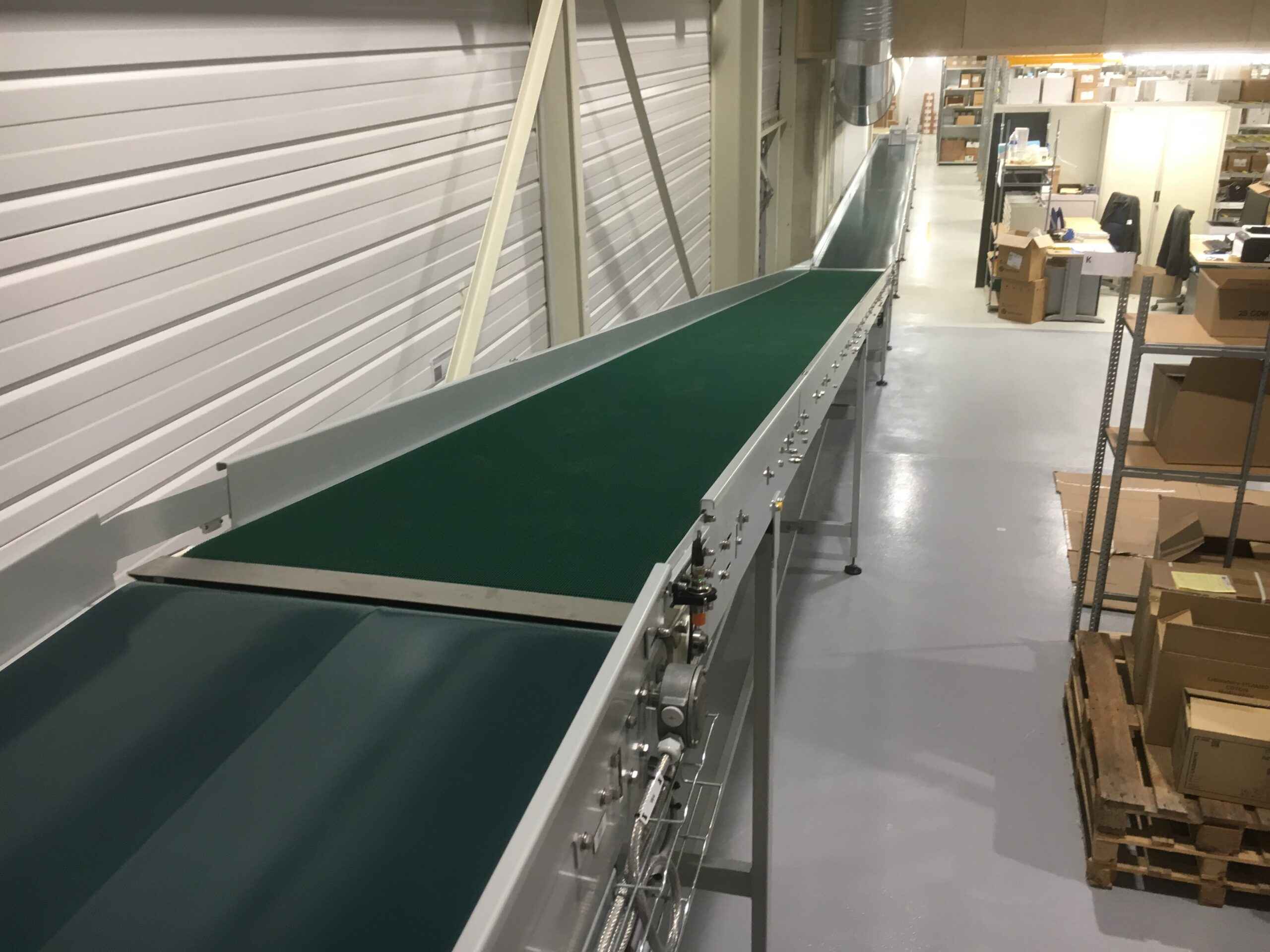 Introduction:
This mechanical conveyor system is designed to transport boxes in the pharmaceutical sector.
Packaging:
For this project, the conveyor system aims to carry several types of boxes of different sizes inside a building. The boxes are only carried lengthways.
For this project, we created an industrial line consisting of:
A straight high-angle belt conveyor
A 90° curved belt conveyor
Four straight belt conveyors
And one straight gravity conveyor
The entire project was built of stainless steel and has an average speed of 160 bags/hour.
Our customer also asked us to take care of the electricity and automation aspects. These services were provided internally by our automation department:
Functional analysis
Electrical diagram
Programming
Production of the electrical cabinet and cabling for the conveyors and sensors
Tests, discussions and finalisation
Product dimensions:
800 x 500 x 350 mm
60 x 60 x 30 mm
Products transported:
Boxes weighing 23 kg
Boxes weighing 0.2 kg
Rate:
This conveyor system operates eight hours a day.