Conveyor system for transporting and checking blood samples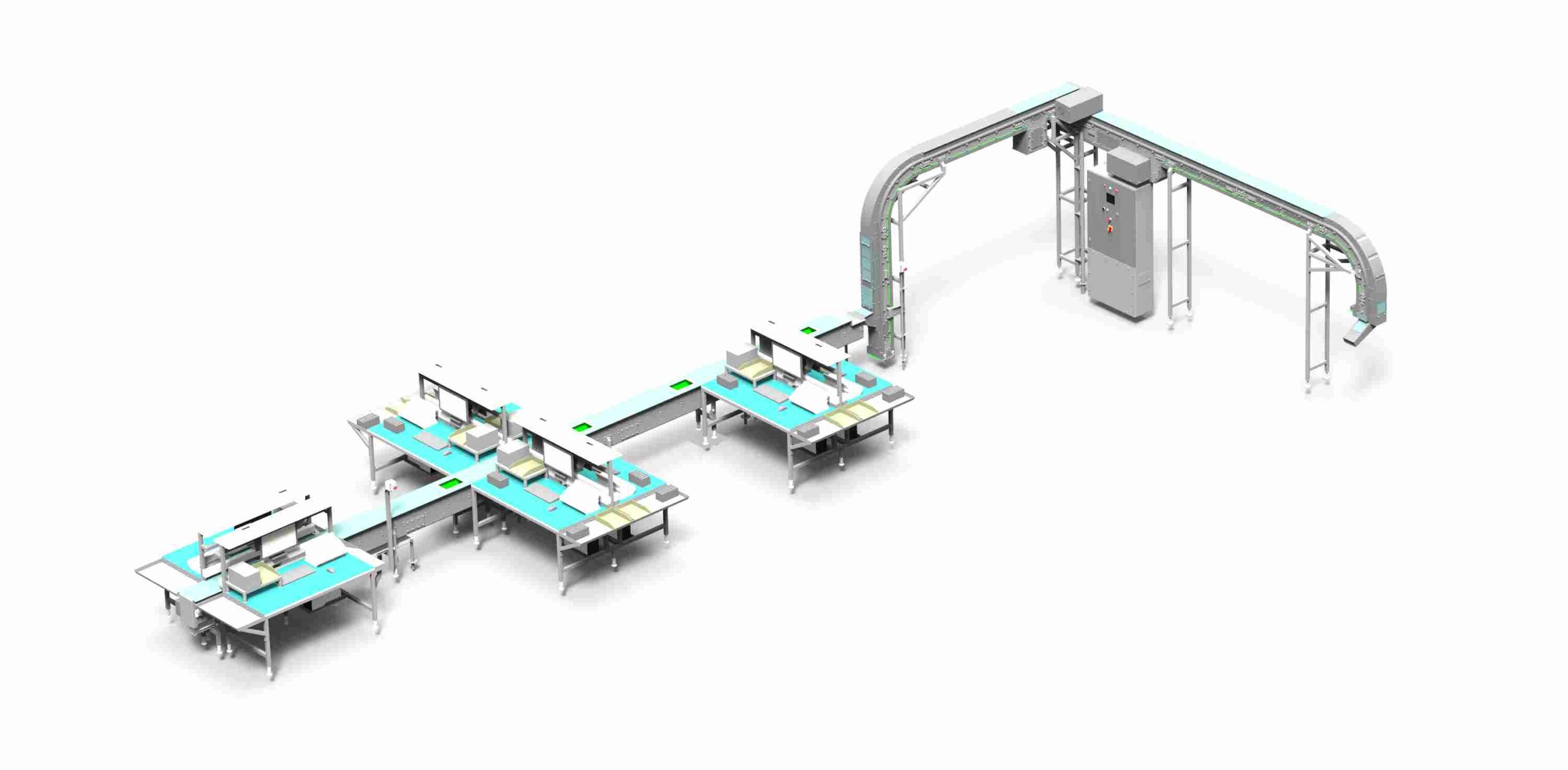 Conveyor system for transporting and checking blood samples
Summary:
The goal of this project is to install a complete system for routing tubes of blood from the reception testing stations to the new testing machine.
The operators place the tubes on the conveyor at table CV1, and the tubes are then carried along the inclined conveyor CV2. The inclined conveyor transfers the tubes between the two rooms and places them on conveyor CV3. Conveyor CV3 completes the tubes' journey to the new testing machine.
Technical description:
Conveyors used for the project:
One driven-belt conveyor
One straight high-angle modular belt conveyor
One 90° curved modular belt conveyor
Two workbenches with stainless steel structures
10 stainless steel ergonomic screen and keyboard supports
10 stainless steel ramps for the tubes
One conveyor integrated into the table
Complete electrical system
Technical data:
Products transported: Sealed plastic tubes containing blood
Weight of transported product: 50 grams
Size of transported product: -16 x 100 mm, -13 x 100 mm and -13 x 75 mm
Transport direction: Bulk
Rate: 15 m/min
Number of hours of operation per day: 2 x 24 hrs
Temperature: Ambient (5°C to 40°C)
Environment: Dry
Cleaning: Dry cloth
Application:
This kind of project is particularly used in the pharmaceutical industry. It is a conveyor system that can be adapted for other activity sectors, transporting tubes or other small products.