Inclined conveyor transporting snacks.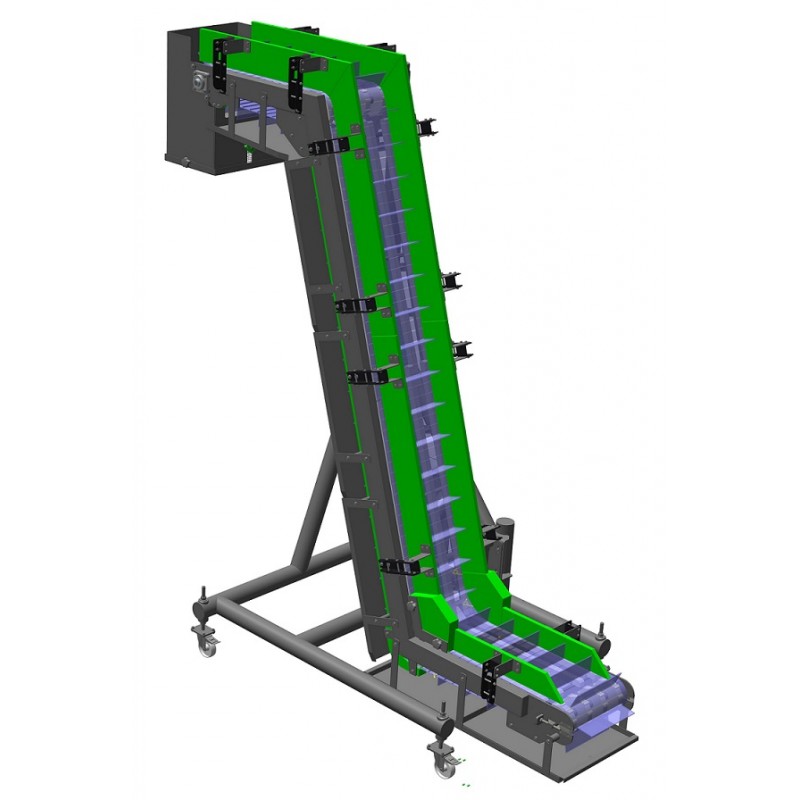 Inclined conveyor transporting snacks.
Technical description:
This inclined conveyor was created for a customer who wanted to improve the cleanability of their equipment.
To respond to their needs, we proposed a cantilever conveyor.
Using a belt conveyor avoids the build-up of waste in the mesh of a modular conveyor
The conveyor: 
This conveyor has nowhere for waste to build up and all the welds are continuous.
Finally, all the parts, including the edges, chute and recovery bins are also designed for easy dismantling.
Dimensions of the double-angle inclined belt conveyor:
Start height: 400 mm
Belt width: 300 mm
Upstream length: 1,000 mm
Incline height: 3,000 mm
Downstream length: 600 mm
Application:
This inclined conveyor for carrying snacks can be used in any agri-food or pharmaceutical setting.
It is especially suited to industries that need to lift products and have to be able to clean their equipment quickly and easily.